Contact Us
Allen Diesels Limited
Sandland Court, Pilgrim Centre, Brickhill Drive, Bedford MK41 7PZ, UK
Tel: +44 (0)1234 242400
Fax: +44 (0)1234 352956
Email:
Web: www.allen-diesels.com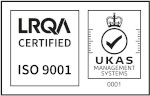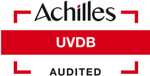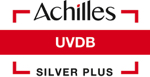 Still Here – To Support You
Unrivalled skill and expertise
Since our move away from Rolls-Royce, we have become increasingly aware of various claims that we have closed down or that we are no longer in the business of supporting our engines. Nothing could be further from the truth. Today we support a greater number of Allen engines in more countries than ever before.
The aftermarket function in the UK has its head office at Bedford providing dedicated specialised support for the Allen range of engines. Bedford is also the UK office for Main Plant sales.
Before considering suppliers of non-genuine, second hand or reconditioned spare parts or suppliers of engineers who are untrained on our products, we urge you to take into account the following:
Allen Diesels experience is unparalleled in the field – some key milestones are below:
1880 – Allen's works established in Lambeth, London.
1894 – Due to expansion, Queens Engineering Works established in Bedford.
1906 – Manufacture of internal combustion engines commenced.
1916 – 800hp submarine diesel engine produced.
1919 – Crude oil engines introduced.
1921-28 – Air blast and airless injection diesel engines introduced.
1956-62 – Turbocharging and intercooling introduced on diesel engines.
1960-99 – 138 Allen pumping and main auxiliary sets selected as the first crude oil burning engines for the Oil India pipeline and for Indian Oil Corporation Limited.
1968 – Amalgamated Power Engineering Ltd formed.
1989 – Became part of Rolls-Royce.
2010 – Allen Diesels Limited formed.
Global Allen Presence
We have supplied more than 1,800 engines since 1960
We have more than 1,200 active engines in the field (totalling in excess of 10,000 cylinders)
Our engines operate in Power Generation, Marine and Oil & Gas applications with engineers with vast experience in all areas
Our engines operate on 6 continents – with spare parts and engineers able to be supplied at minimal notice.
Dedicated Support Staff with Unequalled Experience
Fully trained field service engineers providing world wide highly skilled support
Dedicated spares teams for Allen engines, fully conversant with the entire range
Competitive rates for engineers of all disciplines providing breakdown support, fault diagnostics and planned and unplanned maintenance capabilities
OEM spares for ALL engines in the range; individual components, planned maintenance packages, recommended contingency spares lists tailored to suit individual customers
Dedicated technical support staff to answer all engineering queries regarding Allen engines, engineers who have extensive experience building, testing and operating these engines
If you believe that your current supplier cannot match these capabilities, please feel free to contact us at the address below to discuss your specific requirements or give one of our specialist team a call or drop them an email.
Allen Diesels Limited
Pilgrim Centre, Brickhill Drive, Bedford MK41 7PZ
Tel: +44 (0)1234 242400
Or contact:
Geoff Macfarlane
Technical Sales Manager – Diesel Services
Tel: +44 (0)1234 242409 Fax: +44 (0)1234 211074