Contact Us
Allen Diesels Limited
Sandland Court, Pilgrim Centre, Brickhill Drive, Bedford MK41 7PZ, UK
Tel: +44 (0)1234 242400
Fax: +44 (0)1234 352956
Email:
Web: www.allen-diesels.com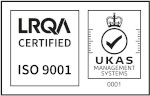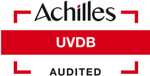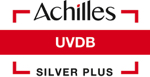 Welcome to Allen Diesels Limited
With over a century of engine manufacturing experience, the Allen brand has become synonymous with quality and reliability in the world of medium speed diesel engines. This proud heritage is being continued by Allen Diesels Ltd, who have acquired the intellectual property, technical information and know-how for the Allen diesel, gas and crude burning engine ranges that was previously owned by Rolls-Royce Power Engineering Ltd.
The most important aspect of this new chapter in the history of the Allen Diesel brand is continuity. We have retained all of the staff previously employed and are operating from the same premises in Bedford. All of the existing management team have been retained, and with their unrivalled knowledge of the Allen product (they have a combined total of over 150 years experience) our customers can be assured that they are receiving support of the highest level.
Here at Allen Diesels Ltd our highest priority is customer satisfaction, and we are fully committed to providing this to the highest standards possible, both in the supply of new engines and across the full range of aftermarket services.
The existing Allen diesel engine population is spread worldwide, and with our dedicated and highly skilled support staff we can provide full support through our fully trained engineers.
So whether you are an existing Allen engine owner/operator looking for spares and service, or have a new requirement for a medium speed diesel engine, you can rest assured that the Allen brand is in good hands to continue to serve you into the future.
Click here to view our Health, Safety and Environment Policy Statement.
Click here to read our Anti-Slavery & Human Trafficking Policy.